Contact Us
Reaching Us for The Best Support & After Sales Service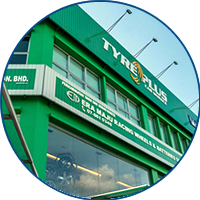 Get In Touch
We are glad to answer your question. Please feel free to walk-in to our office or fill-in the enquiry form.
Contact Details
Address:
Era Maju Racing Wheels & Batteries Sdn Bhd
SST No J86-1808-31038497
(Company No 635040A)
No.27 & 29, Jalan Sasa 5, Taman Gaya,
81800 Ulu Tiram, Johor, Malaysia.
Tel: 07-861 0340
Fax: 07-863 0340
Business Hours:
Mon-Sat  8:45am – 6:45pm
Public Holiday Closed
Email:
info@eramaju.com